THIS POST MAY CONTAIN AFFILIATE LINKS, MEANING I GET A COMMISSION IF YOU DECIDE TO MAKE A PURCHASE THROUGH MY LINKS, AT NO ADDITIONAL COST TO YOU.
Organizing a small kitchen can be frustrating and challenging, but with a little inspiration and a few of the best kitchen organization products, you can create a clutter-free, organized space that makes your daily baking and cooking a whole lot more enjoyable!
Since we first moved into our apartment, I've been searching for the best ways to organize small kitchens. I will say that our apartment kitchen is definitely more spacious than most, but our cabinet organization and under the sink organization have still made a world of a difference in keeping our kitchen feeling clean and organized. I have an entire blog post here written about our current apartment kitchen organization if you want to read more about it!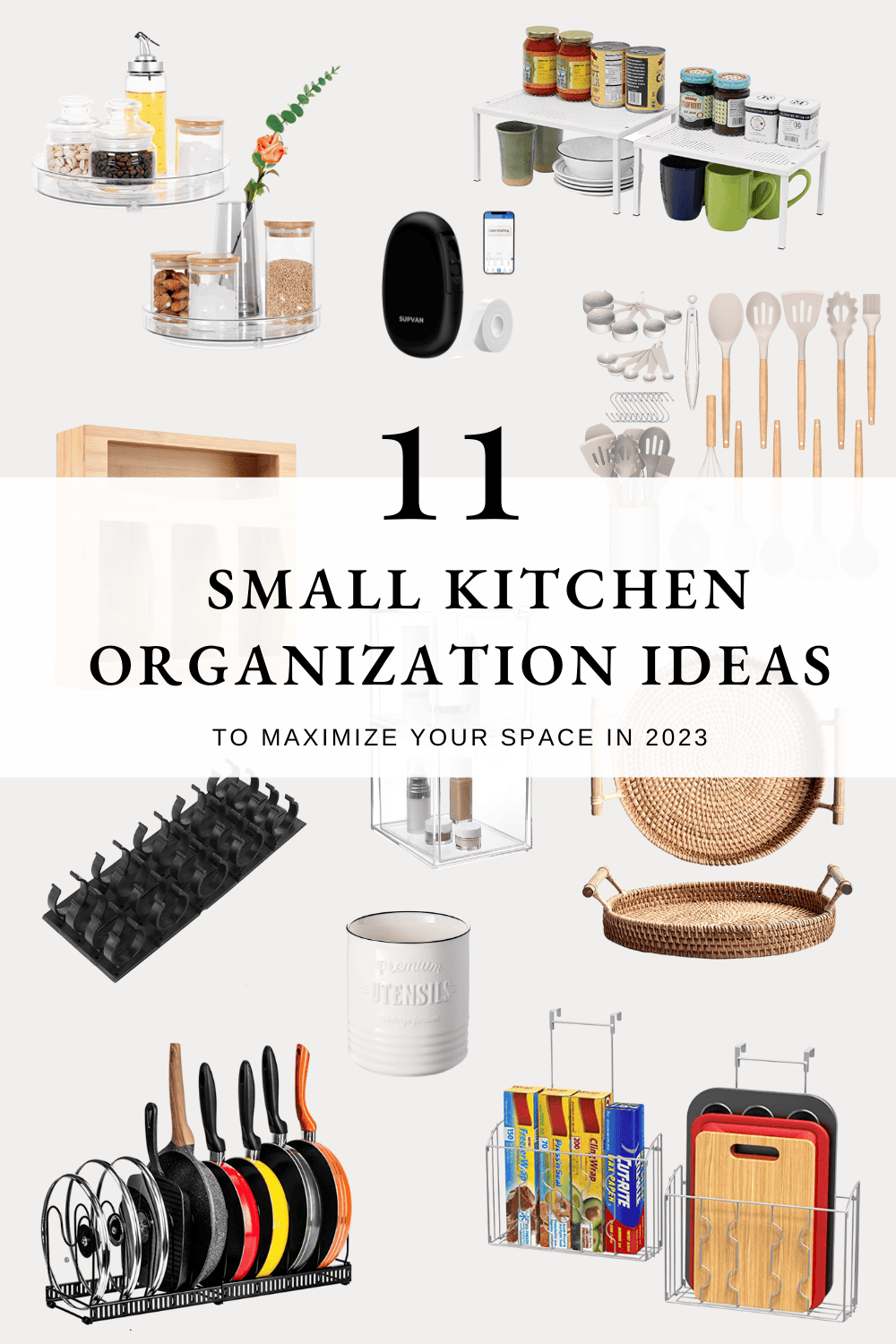 Top Tips for Organizing Small Kitchens
Before we jump into more small kitchen organization ideas, I wanted to give a few top tips that I've found to be most helpful when it comes to organizing a small kitchen.
Declutter – take time to go through each one of your drawers and cabinets and sort out the things you haven't used in months. I always dread doing this because it can be so time-consuming, but it's ALWAYS worth it in the end and you'd be amazed at how much space you can free up in your kitchen right off the bat!
Plan to keep your counters as clear and clutter-free as possible. I'm going to share some of my favorite kitchen cabinet organization products that can help you fit more things behind closed doors!
Organize your most-used items first and in the most convenient places, then move on to things you don't reach for daily. Smart kitchen organization is all about functional spaces that make your daily life easier!
11 Small Kitchen Organization Ideas
I hope these small kitchen organization ideas help you maximize your space and get organized in 2023!
1. Stackable Cabinet Shelves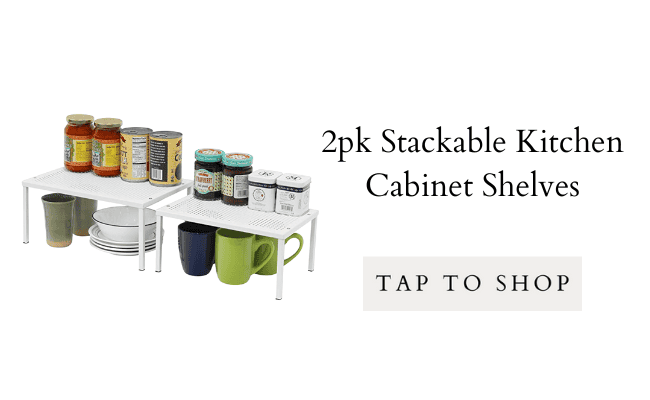 I couldn't recommend stackable cabinet shelves more when it comes to organizing small cabinets! We currently use these stackable shelves from Amazon to separate dinner and salad plates, and I plan to add more to separate different size glasses, too. They would be great for small pantry organization, too! Definitely one of the best kitchen cabinet organizers you can buy.
2. Lazy Susans for EVERYTHING!!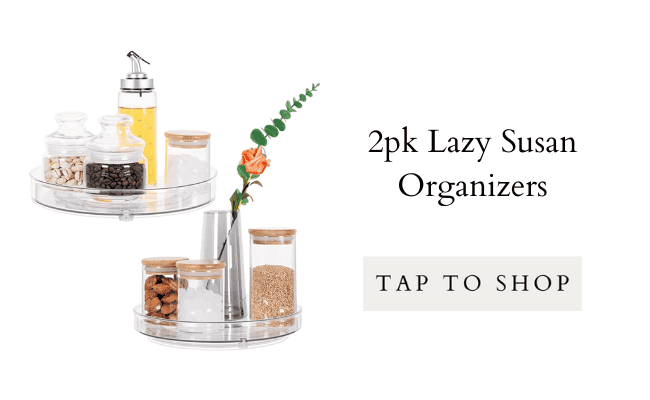 When I say you can use lazy susans to organize anything and everything, I mean EVERYTHING lol. I have these lazy susan turntables from Amazon in our kitchen cabinets (as seen in the video above), under our kitchen sink, under our bathroom sink, and in our pantry. If you don't have any, just try one and you'll quickly realize how useful they are!
3. Pots and Pans Cabinet Organizer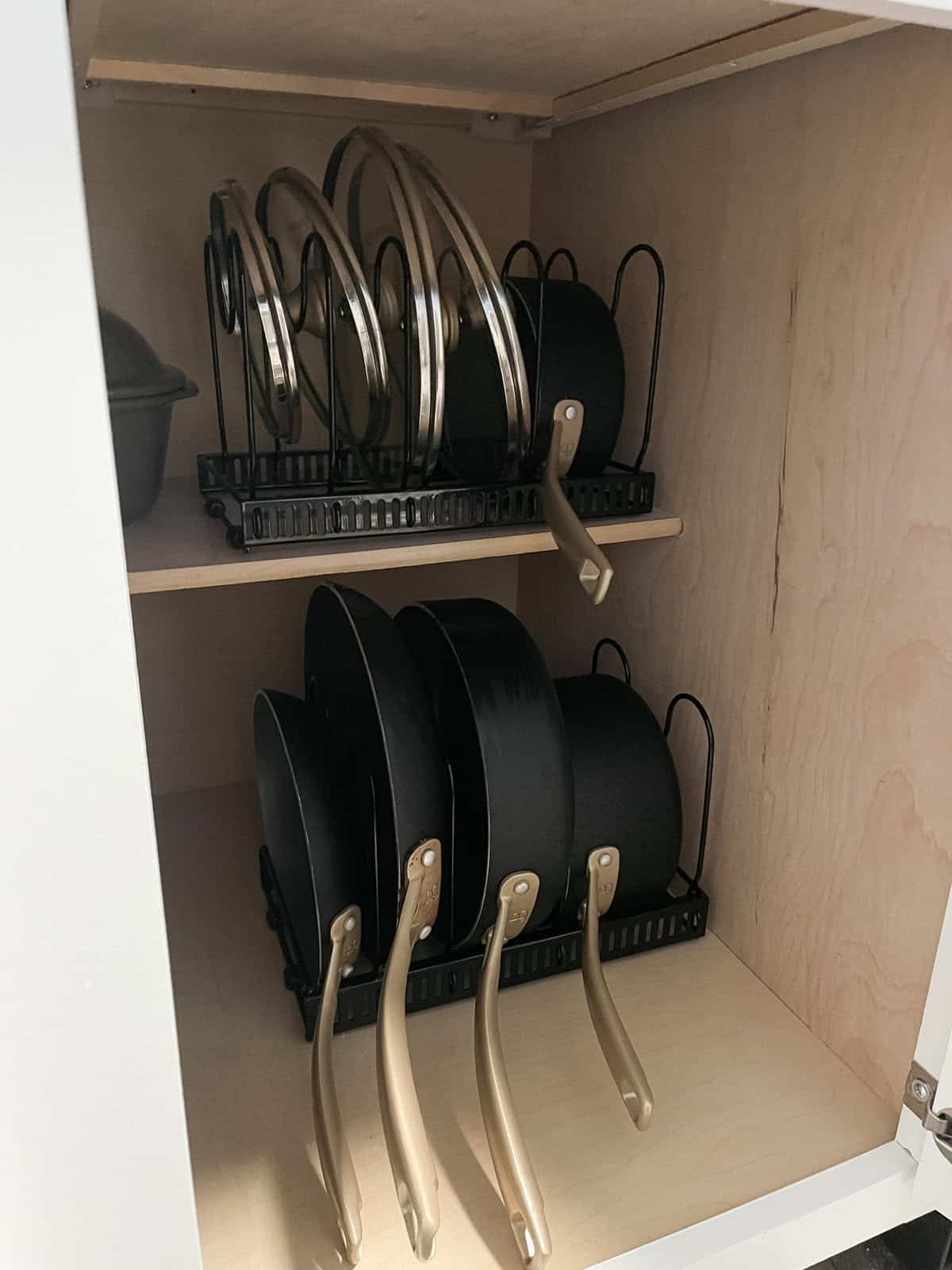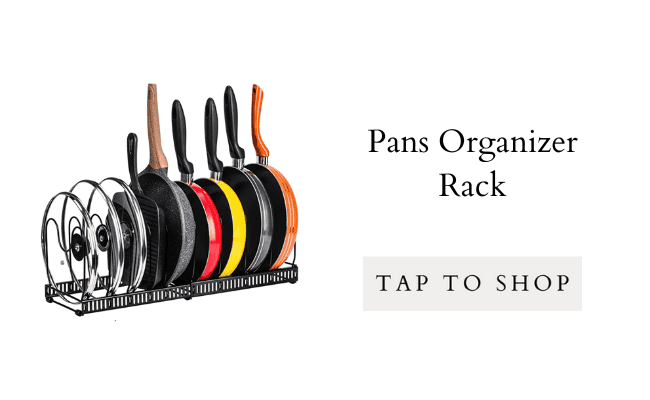 I don't know about you, but our pots and pans used to get SO messy before I figured out how to arrange them with these organizers from Amazon. Now our pots, pans, and lids are so easy to grab and keep organized!
4. Spice Jar Organization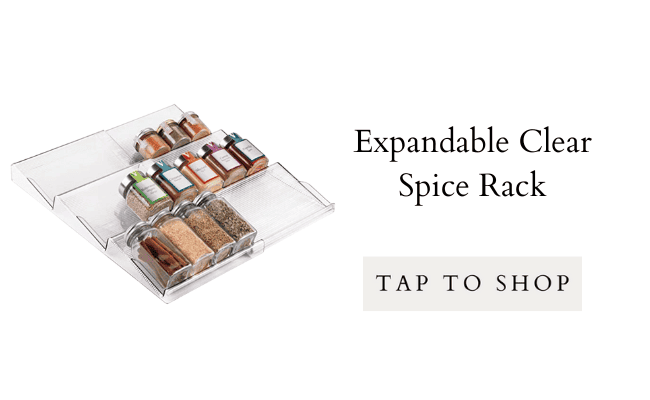 This spice jar drawer organization has me so inspired to organize our spices like this! A spice rack makes it so easy to see all of your spices at once + grab the one you want.
[RELATED POST: KITCHEN ORGANIZATION IDEAS FOR A SMALL APARTMENT]
5. Under the Sink Drawers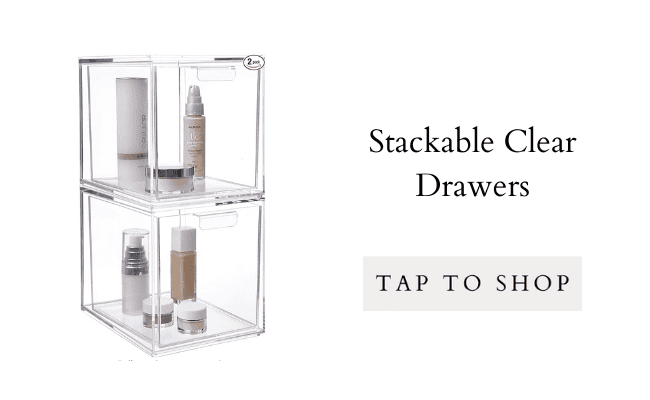 I have these clear stackable drawers from Amazon all over our home! They are perfect for organizing under the kitchen sink and under the bathroom sink, and I also have them in one of our kitchen cabinets to store little snacks like granola bars, protein bars, etc.
PRO TIP: Use clear drawers and bins in kitchen cabinets and under the kitchen sink so you can easily see what's inside!
6. Label Your Drawers + Bins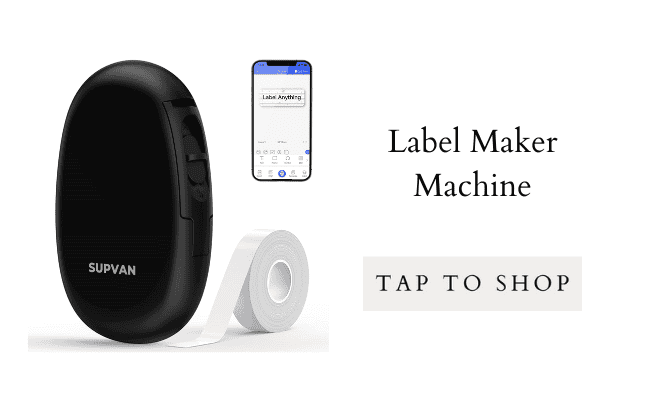 I have this affordable label maker machine from Amazon, and as you can see in the video above, I use it to label drawers and bins around our home. You can buy premade labels on Amazon or Etsy too, but I love that I can customize exactly what these say and print them right from my phone.
7. Plastic Bag Storage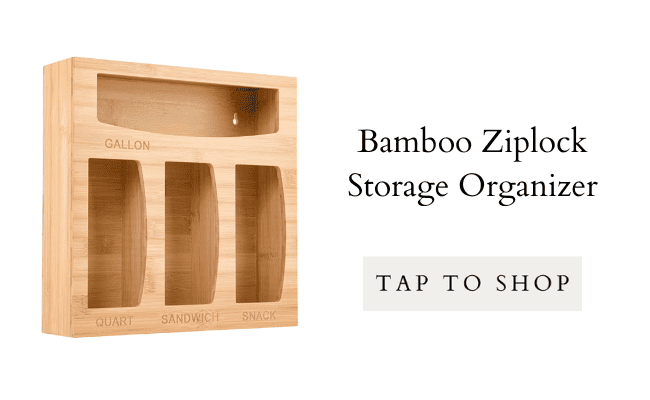 We all know how easy it is to just throw ziplock bag boxes in a deep cabinet or drawer… and also how messy it gets after a few weeks. A simple ziplock bag organizer can make your daily staples easily accessible and look more high-end than they actually are lol!
8. Utilize Over the Door Storage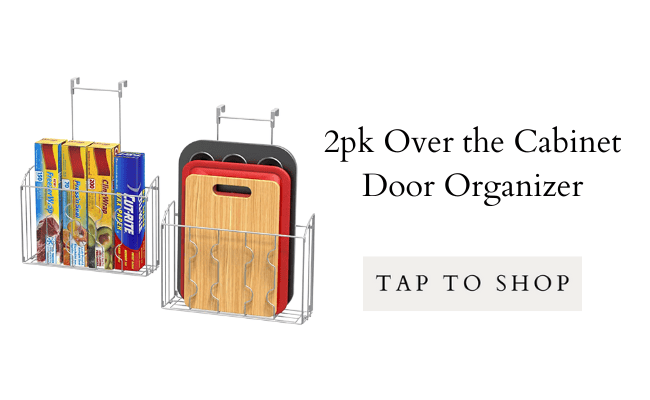 One of the best small kitchen organization hacks – over the door organizers! You can use these to store cutting boards, cookie sheets, or any other misc kitchen items that you can't find a good spot for.
9. Countertop Trays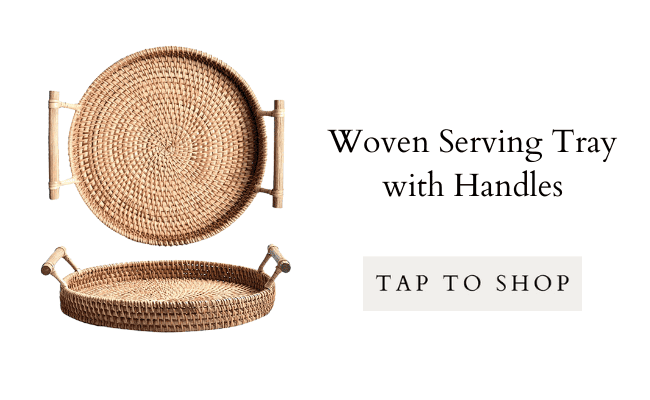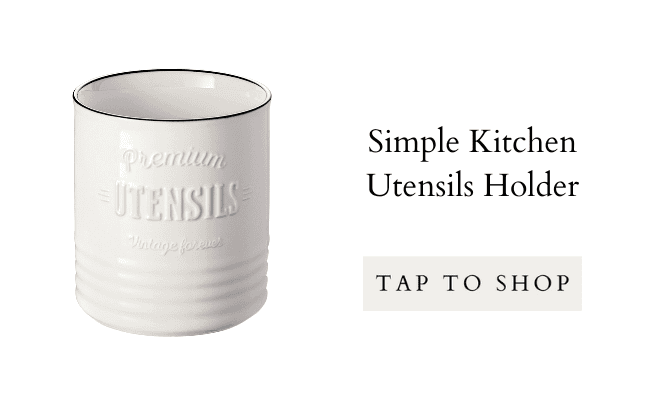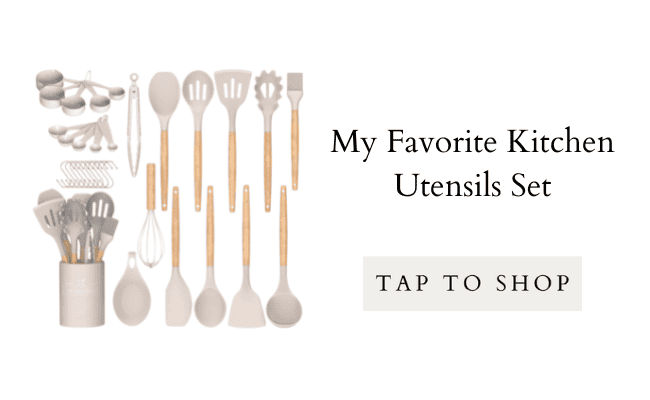 Display your most-used items in a cute round or rectangular tray on your countertop so it doubles as decor!
10. Another Spice Jar Organization Idea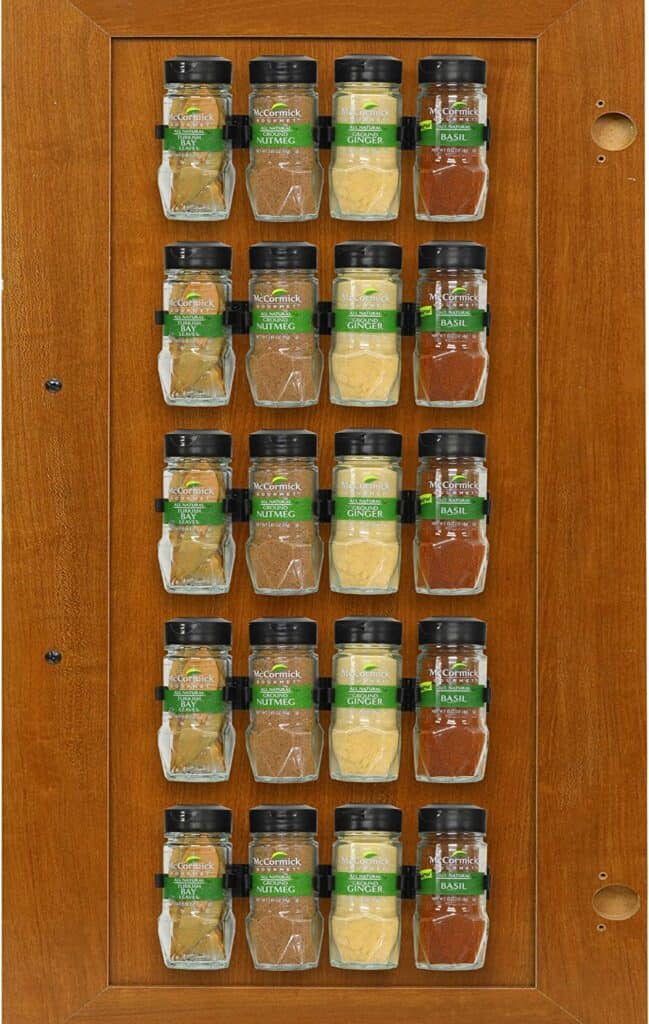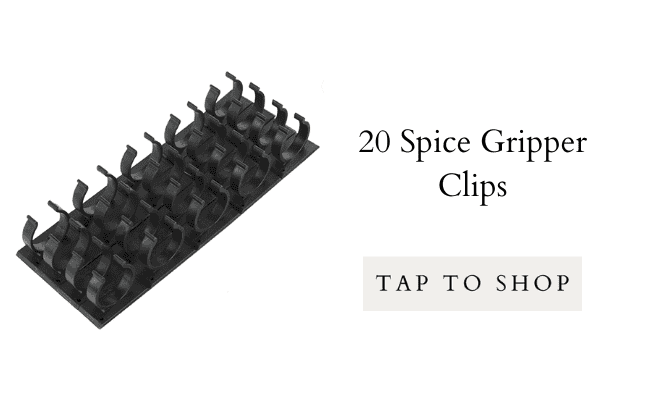 This spice jar organization idea is genius! Use these spice gripper clips to store spice jars on the inside of a cabinet door. I've also seen people use mop holders in a similar way!
11. An Organized Junk Drawer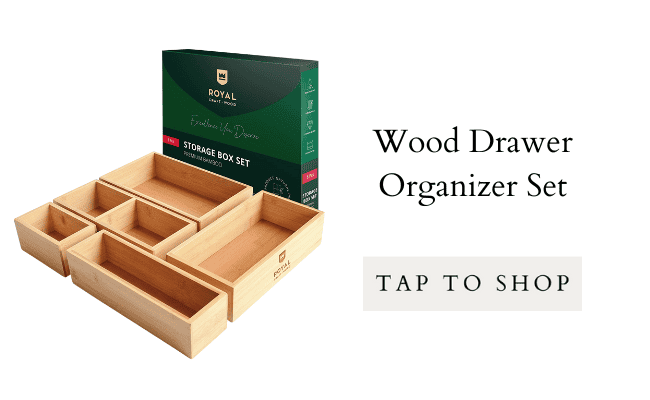 Junk drawer organization is usually something people put off until they absolutely HAVE to do it, but we recently organized our junk drawer and I'm so glad we did!
I hope you found this post helpful and inspirational for organizing small kitchens! Thanks for reading!