DISCLOSURE: THIS POST MAY CONTAIN AFFILIATE LINKS, MEANING I GET A COMMISSION IF YOU DECIDE TO MAKE A PURCHASE THROUGH MY LINKS, AT NO ADDITIONAL COST TO YOU.
One of the more challenging parts of living in a small apartment is finding space for all your stuff, especially in the kitchen. And, like us, you probably spend a lot of time in your kitchen and want it to feel organized and clean. Since the first day we moved into our first apartment together, I've been on the hunt for kitchen organization ideas and storage ideas and I've been able to find so many great products that make our daily life feel much more organized and put-together – and the best part is, they are all found on Amazon and are affordable!
Kitchen Cabinet Organization
Organizing your kitchen cabinets will have a huge impact on your space feeling clean and put-together, and it will free up a lot of shelf space. One of the first organization products I purchased were these lazy susans, which come in a pack of 2 for only $14. These sizes fit perfectly in our kitchen cabinets! (Make sure you measure your cabinet shelf depth and check the diameter of lazy susans before ordering them – speaking from experience lol)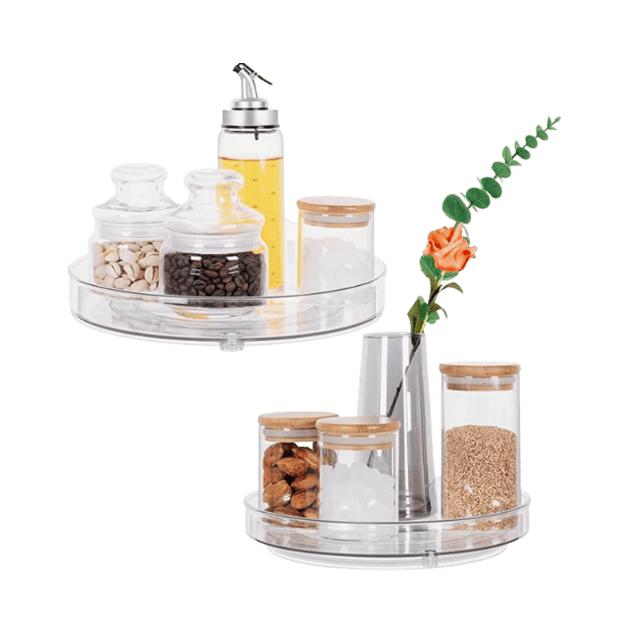 Shop the Video

I also ordered these stackable shelf organizers, which also come in a pack of two for under $20. I was so surprised at what a difference these make in our cabinets! As you can see in the video, before adding these we had some plates half hidden behind part of the cabinet frame and had to reach behind it to grab them. It looks so much more aesthetic with these shelf organization, and it's so much easier to grab different plates. It also freed up some shelf space and now we store misc water bottles and other things we don't reach for daily behind the frame! I'm planning to order another set to organize our glasses next.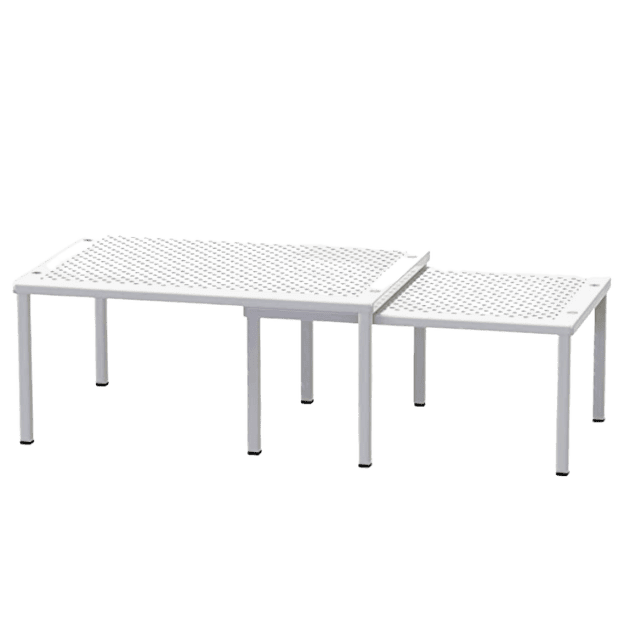 Under the Kitchen Sink Organization
Another space I knew I wanted to feel organized in our kitchen was under the sink – usually one of the harder places to make feel "clean" and "aesthetic" 😜. But these stackable drawers, another lazy susan, and labels made with this label maker made this space look so much better!
Shop the Video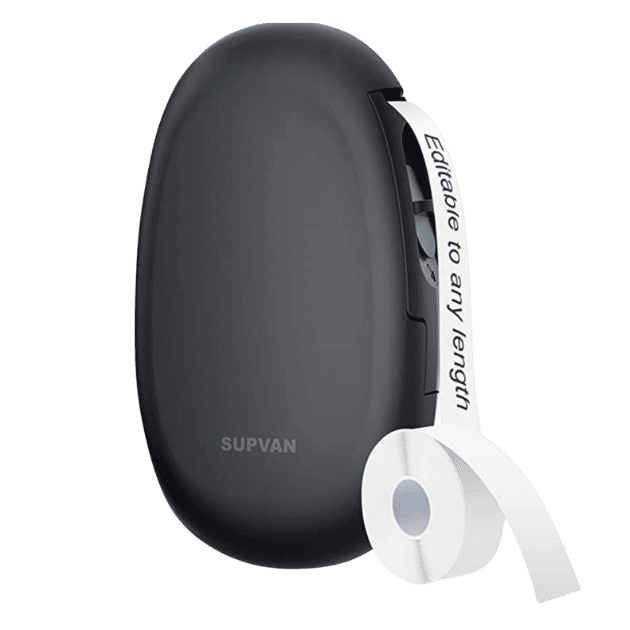 This label maker is a game changer when it comes to organization! It connects to an app on your phone and it's so easy to create and print labels within seconds. I've used this to label storage containers all over our apartment – in the pantry, under the kitchen sink, in the laundry room, etc.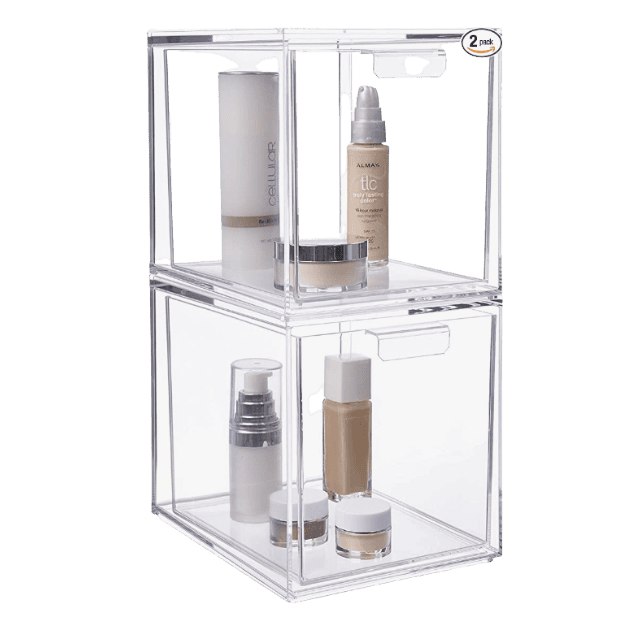 These stackable drawers are a must-have for me. We have them in so many rooms in the apartment – under the kitchen sink, in kitchen cabinets, under the bathroom sink. I love that they are stackable, which saves space, and that the drawers slide out so you don't have to unstack and restack them to get to the bottom drawer. They come in a few different sizes, too!
Kitchen Drawer Organization
Kitchen drawers are one of the first places to get messy/cluttered, but luckily also one of the easiest to organize. We have this silverware organizer and the matching rectangle drawer organizer from Target and love them both.

Our "junk" drawer was a disaster for the longest time, and I finally got these 9 inch and 15 inch drawer organizers from Honey Can Do (you can use code "KELSEYKOOIMA20" for $$ off your purchase). They made a huge difference in our misc drawer but could also be used to organize silverware or other utensils!
And finally, I would highly recommend getting a handheld vacuum for cleaning out your kitchen drawers and cabinets. Brigii gifted me this handheld vacuum, and I've gotten SO much use out of it! It's great for cleaning drawers, small or hard to reach spaces, and has great suction.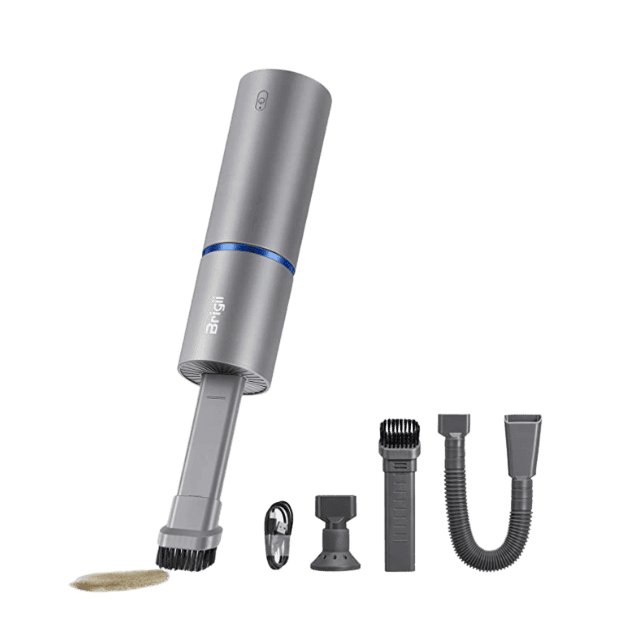 I hope this post gave you kitchen organization and storage ideas for a small apartment or home! As always, thanks for reading!