THIS POST MAY CONTAIN AFFILIATE LINKS, MEANING I GET A COMMISSION IF YOU DECIDE TO MAKE A PURCHASE THROUGH MY LINKS, AT NO ADDITIONAL COST TO YOU.
Happy Friday! And Christmas eve eve! Can't believe we're only a few days away from Christmas already. Today I've rounded up 5 random things I've been loving, from fashion to the kitchen! These are all things that I wear/use daily and have become my go-to's lately.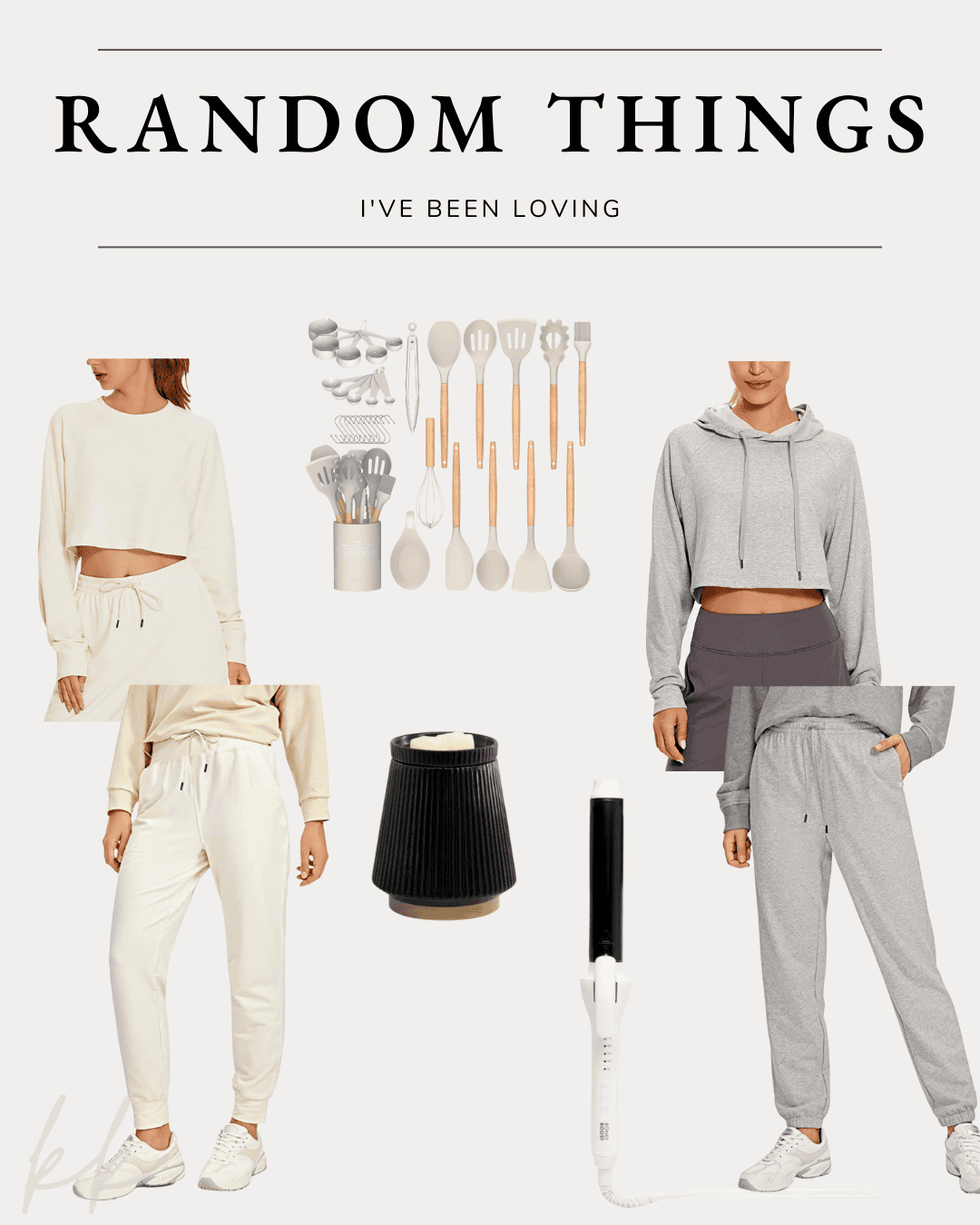 ONE
matching loungewear sets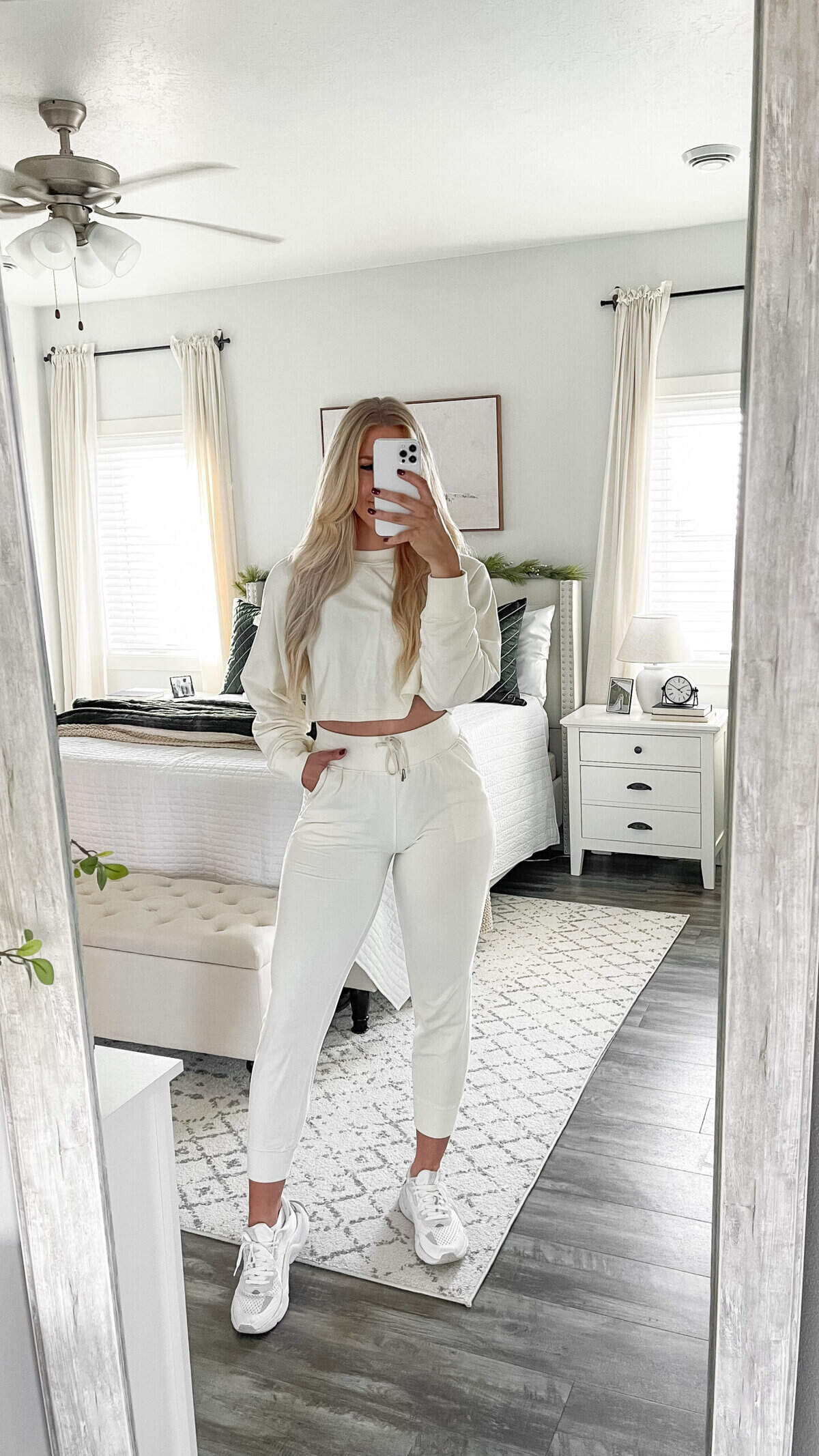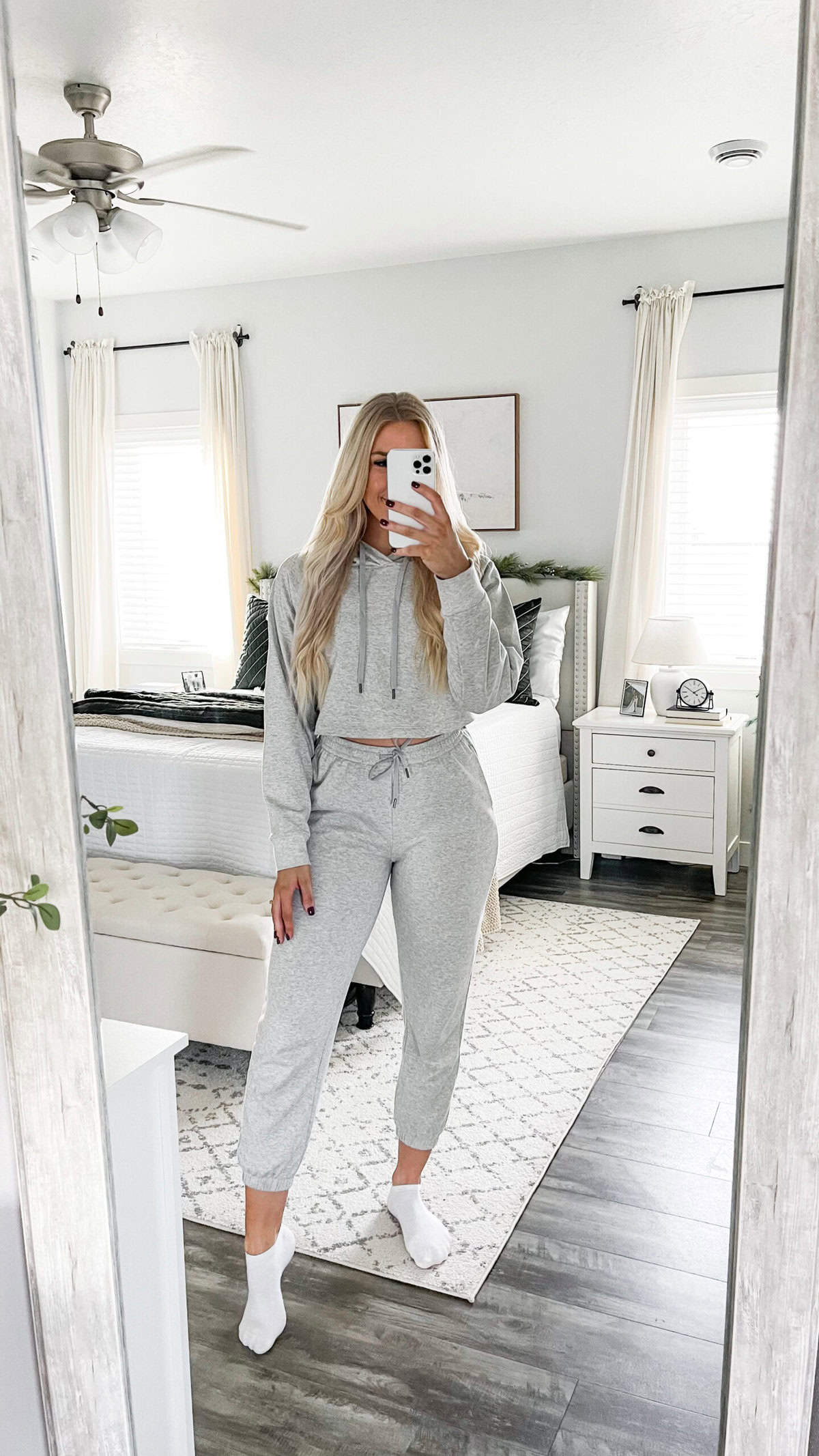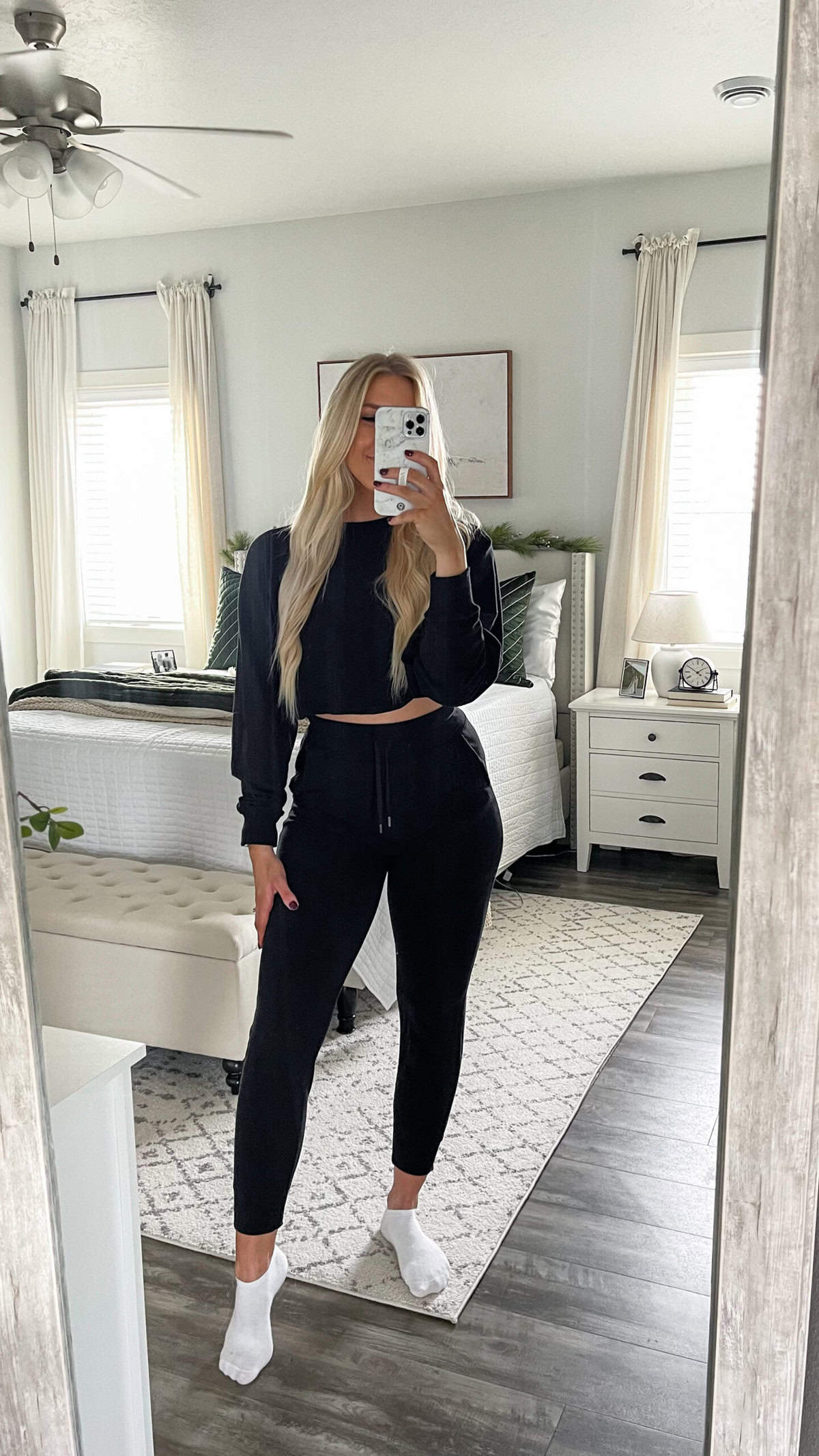 I pretty much live in loungewear and these matching loungewear sets from Amazon are SO comfortable at a great price!
TWO
bondi boost clever curler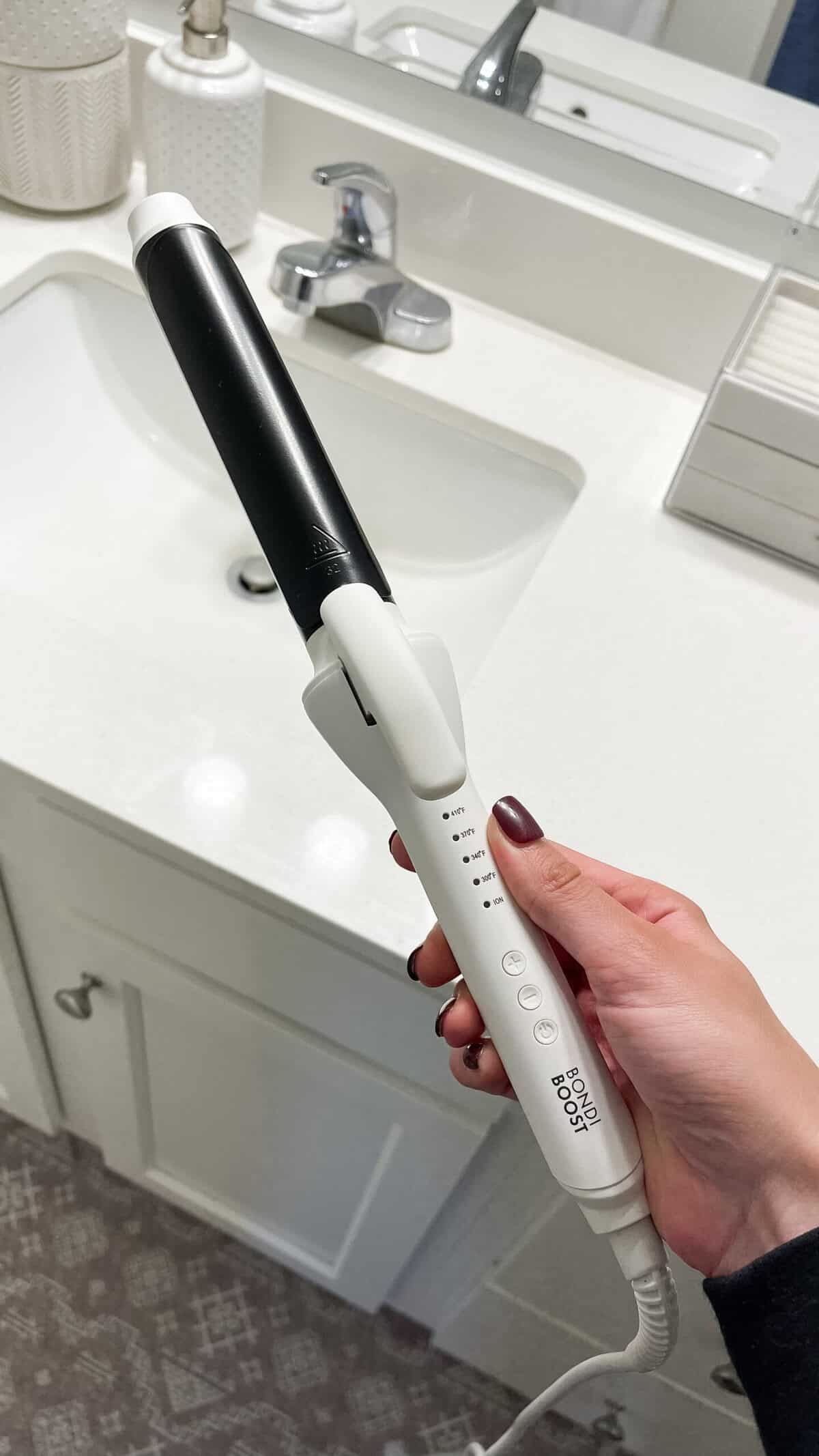 Bondi Boost's clever curler is the perfect size barrel for soft, effortless waves! And these curls last me a few days!
THREE
amazon sneakers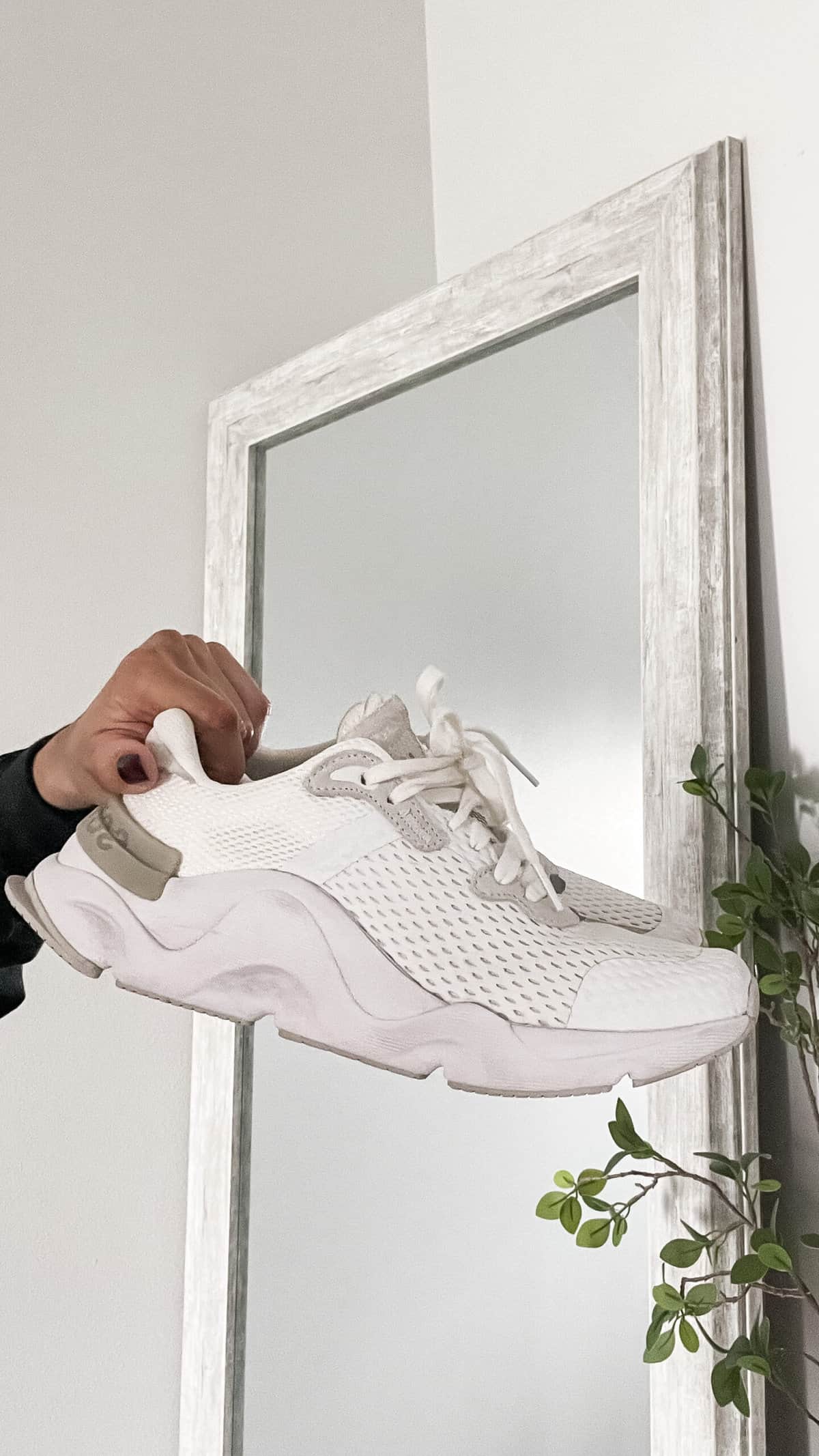 I wear these Amazon sneakers ALL the time! They are the perfect chunky look without going overboard.. and they are only $65! Love wearing these with a casual outfit or to the gym.
FOUR
ironwood co wax melts + walmart wax warmer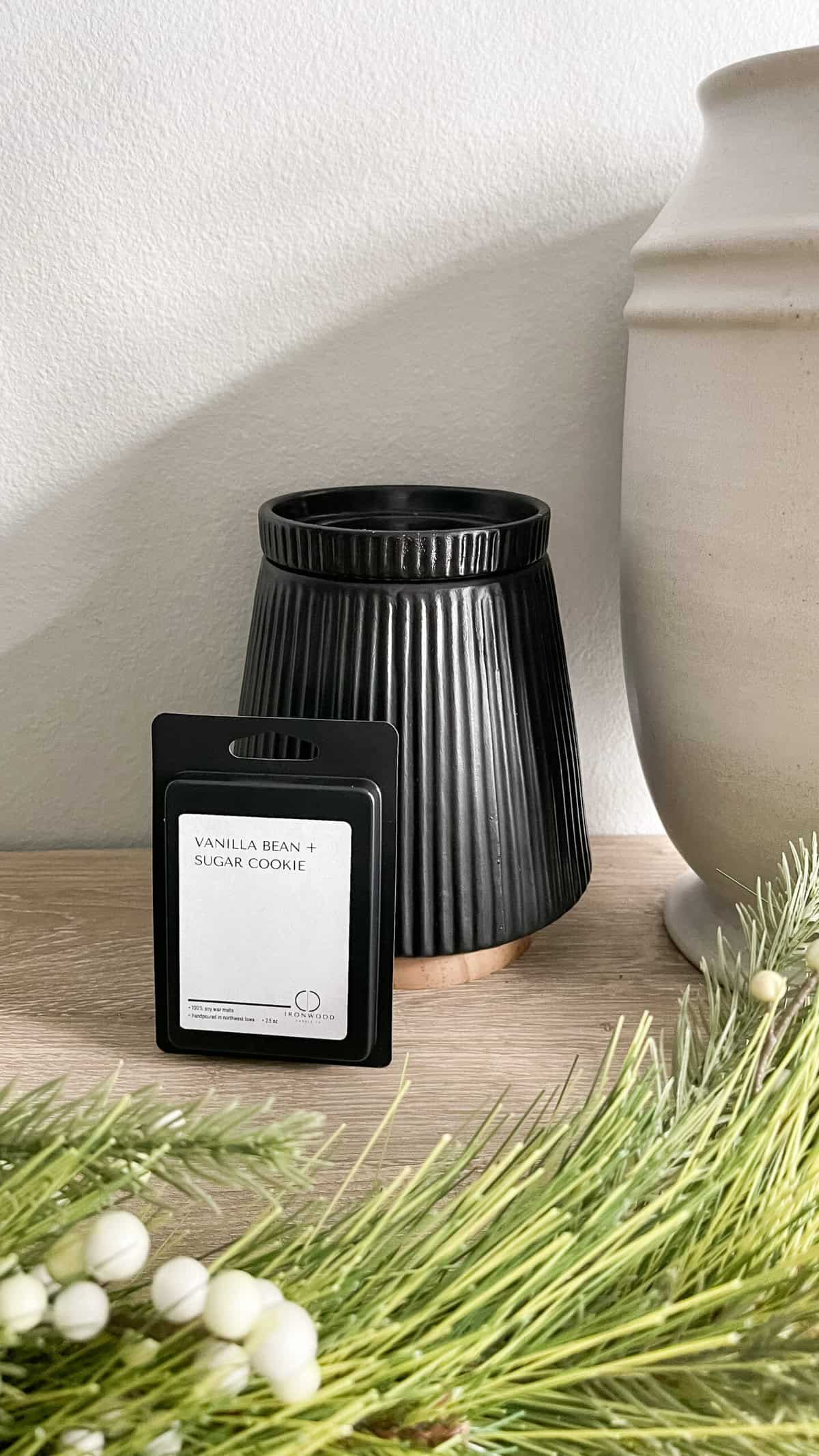 Ironwood Co Candle is a local small business (she ships too!) that has the BEST smelling wax melts and candles! I'm loving the vanilla bean + sugar cookie wax melts for the holiday season. And I love this $19 Walmart wax warmer find because it doubles as decor and matches my decor style perfectly!
FIVE
amazon kitchen utensils set
We've had this kitchen utensils set for about 6 months now and it's what we reach for first on a daily basis! They are designed not to bend, break, or rust and they're so easy to clean. Plus they look aesthetic on a countertop which is a win in my books!
I hope you enjoyed scrolling through some of the things I've been loving lately and that you all have a Merry Christmas weekend!