THIS POST MAY CONTAIN AFFILIATE LINKS, MEANING I GET A COMMISSION IF YOU DECIDE TO MAKE A PURCHASE THROUGH MY LINKS, AT NO ADDITIONAL COST TO YOU.
First post of 2023! 🥳 If you've set some New Year's resolutions revolving around health and fitness, today's post is perfect for you! Over the last few years I feel like I've been able to find a fitness routine and daily supplement regime that really works for me and I wanted to share it with you guys! Of course, every lifestyle and every body has different needs so make sure to talk with your doctor and do your own research on what supplements you should be taking. But today I'm going to share a few things I take daily for overall health + wellness, as well as some of my fitness favorites to motivate you in 2023!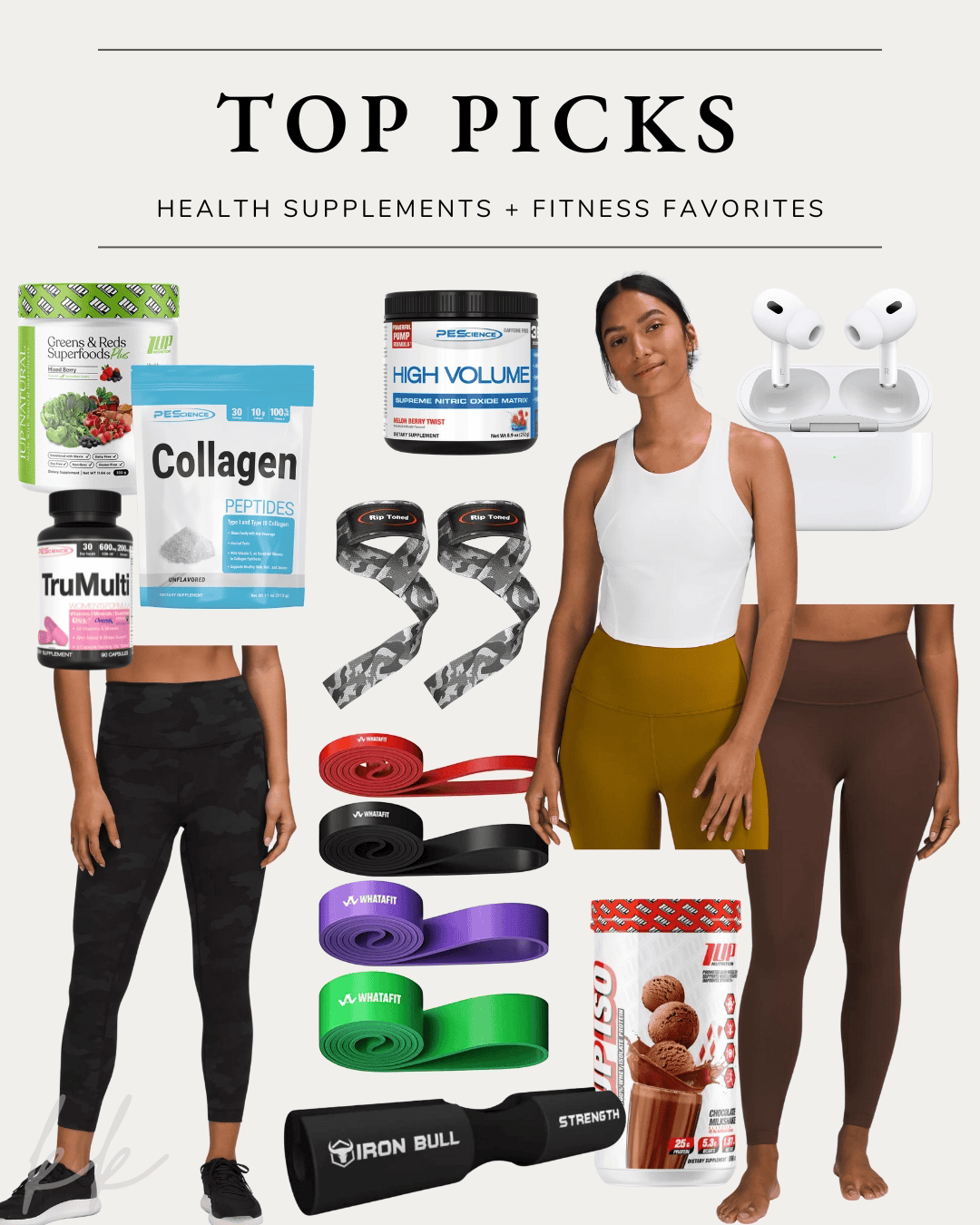 The Supplements I Take Daily
The supplements that I take daily are focused on general wellness, digestive health, mood & stress support, heart health, and hair skin & nails growth. Again, I highly recommend talking with your doctor before starting anything new, these are just the products that have worked well for me and my wellness goals!
All of my supplements are from PEScience or 1UP Nutrition and I do have discount/affiliate links for both if you want to save a little money and support me at the same time! This post is not sponsored in any way I just truly love both of these brands and their products!
20% OFF 1UP NUTRITION: CLICK HERE
$10 OFF PESCIENCE ORDER: CLICK HERE
First Thing in the Morning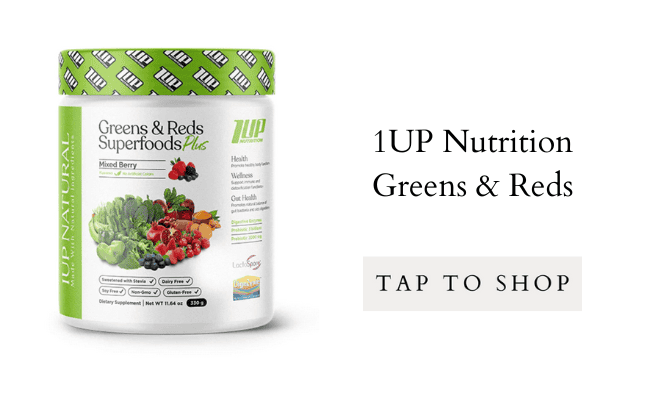 I take these greens & reds first thing when I wake up on an empty stomach. The benefits of this product are endless and I can definitely tell if I miss a day or two of taking it! It supports your immune system, promotes gut health, boosts metabolism, reduces bloating, and more. I've tried a few different flavors and the Mixed Berry is definitely the best and easiest to get down in my opinion! Since I've been taking it every day for a few years now my body craves it every morning and I don't mind the taste at all.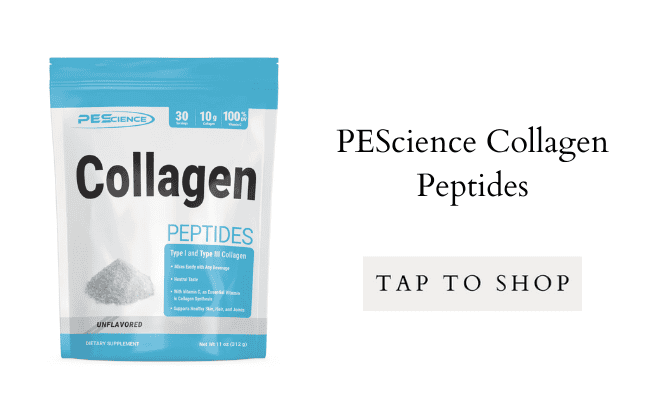 I used to mix my collagen powder with a protein shake after a workout, but since I don't have a protein shake every single day I was missing some servings throughout the week. I started to mix my collagen with my greens & reds first thing in the morning and it works great and I make sure I get this in every day! Supports hair, skin, and nails growth and also has 100% DV of vitamin C.
Before a Workout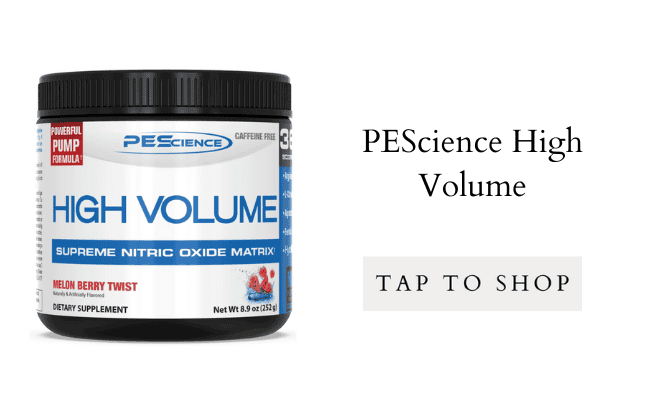 High volume is a caffeine-free preworkout that I've taken for years and love! I'm sensitive to caffeine and found that when I had it daily I felt more anxious and stressed than when I didn't. I've been pretty much off caffeine for a few years now and my natural energy levels and anxiety have improved so much! Melon Berry Twist is my favorite flavor by far. 😍
Post Workout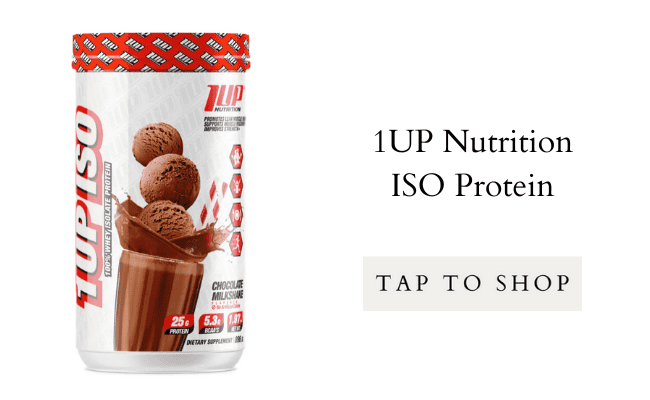 I don't have a protein shake after every workout, but after an extra tough workout or on a day when I know I'll need the extra protein, I love having a shake with 1Up's ISO protein in Chocolate Milkshake. I switched to ISO protein over whey about a year ago because it's dairy free and just a little easier on the digestive system for some people!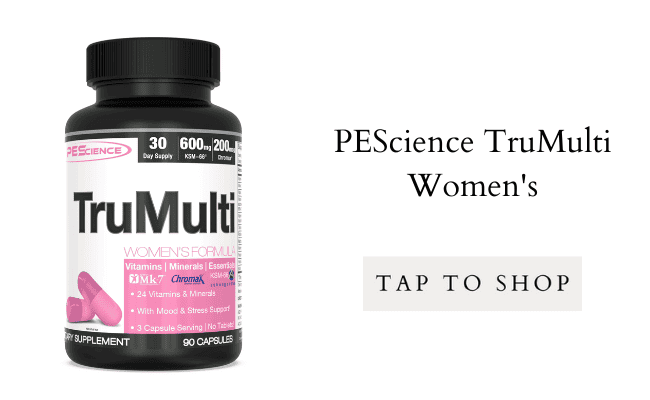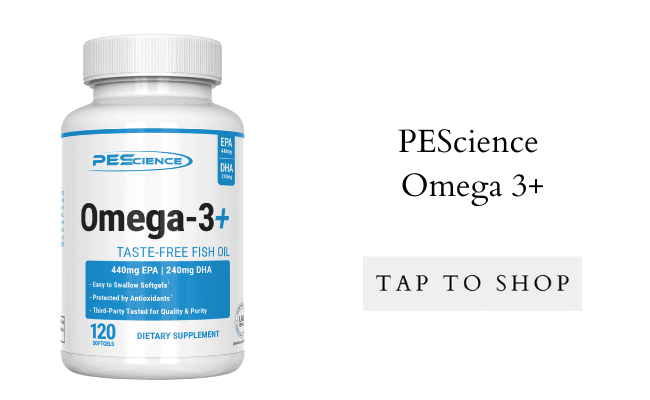 I take PEScience's women's multivitamin and Omega 3's right after breakfast every morning. TruMulti contains 24 minerals and vitamins and ashwagandha for mood & stress support. I switched to this multivitamin about 8-10 months ago and I honestly have noticed a big difference in my mood and stess! I also take Omega 3's daily for heart health support.
I have a support link HERE for $10 off your order if you want to try any PEScience products!
My Fitness Favorites
While I think staying consistent with your health and fitness is more about discipline than it is motivation, sometimes a cute new workout outfit or a new gym accessory is just what you need to get motivated again. I know that when I feel good and confident about my gym outfit, my workouts are 10x better! Here are some of my favorite activewear, shoes, and workout accessories that help me stay motivated and inspired to get to the gym.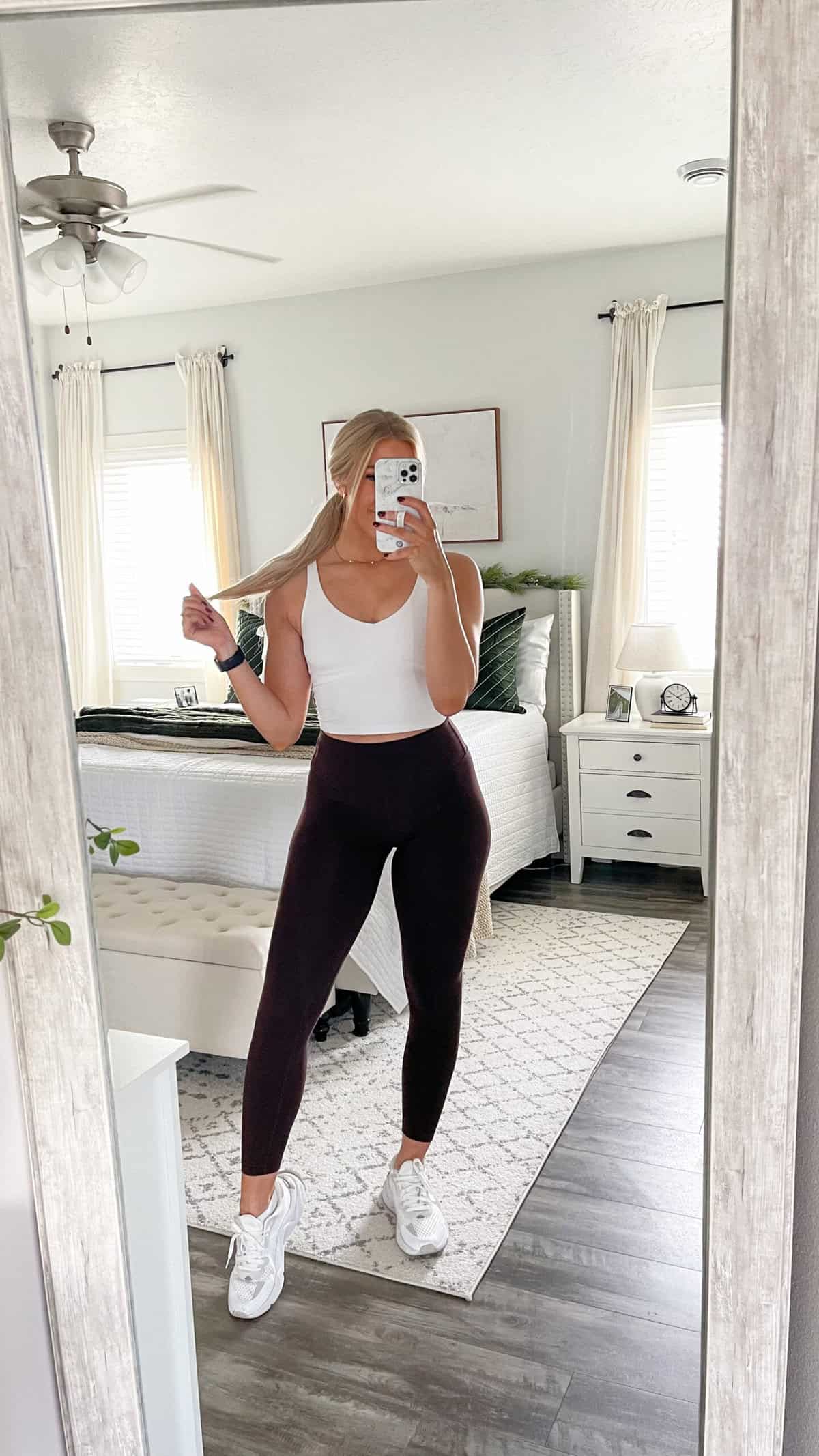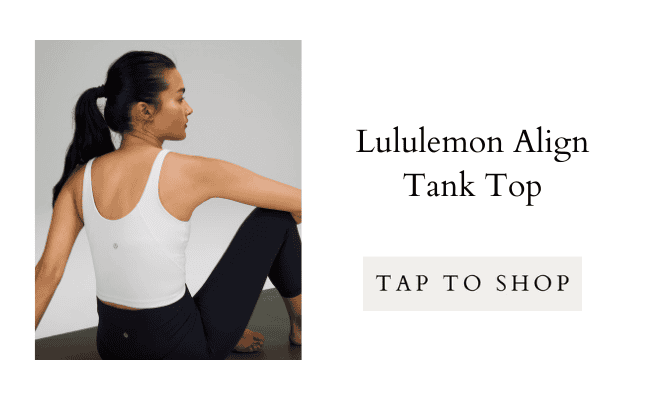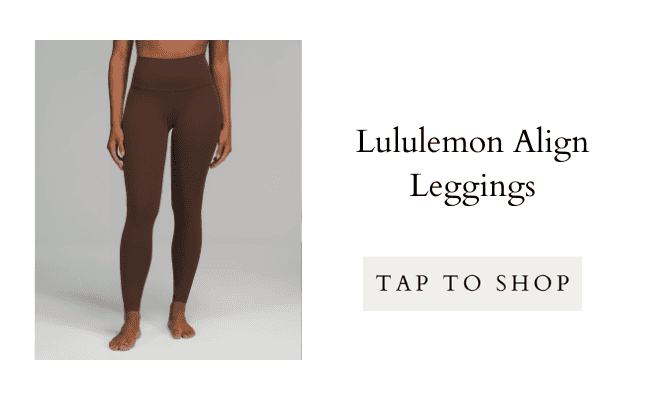 If you've never bought anything from Lululemon, these would be the first two pieces I would recommend! The align tank has a built-in bra so it's so easy to throw on and wear to the gym, with loungewear, or even dressed up with a jacket or cardigan. I have the staple colors, black & white, and mostly other neutral colors so they can go with almost any color leggings! The align leggings are also a staple piece for me. I'm 5'7 and prefer the 25 inch, but the 28 inch inseam works for me too!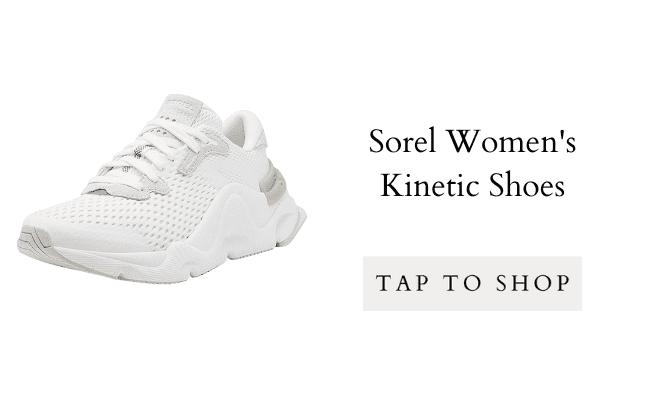 These sneakers on Amazon are such a steal for the price! They're comfortable and cute and I wear them almost on a daily basis to the gym or out running errands.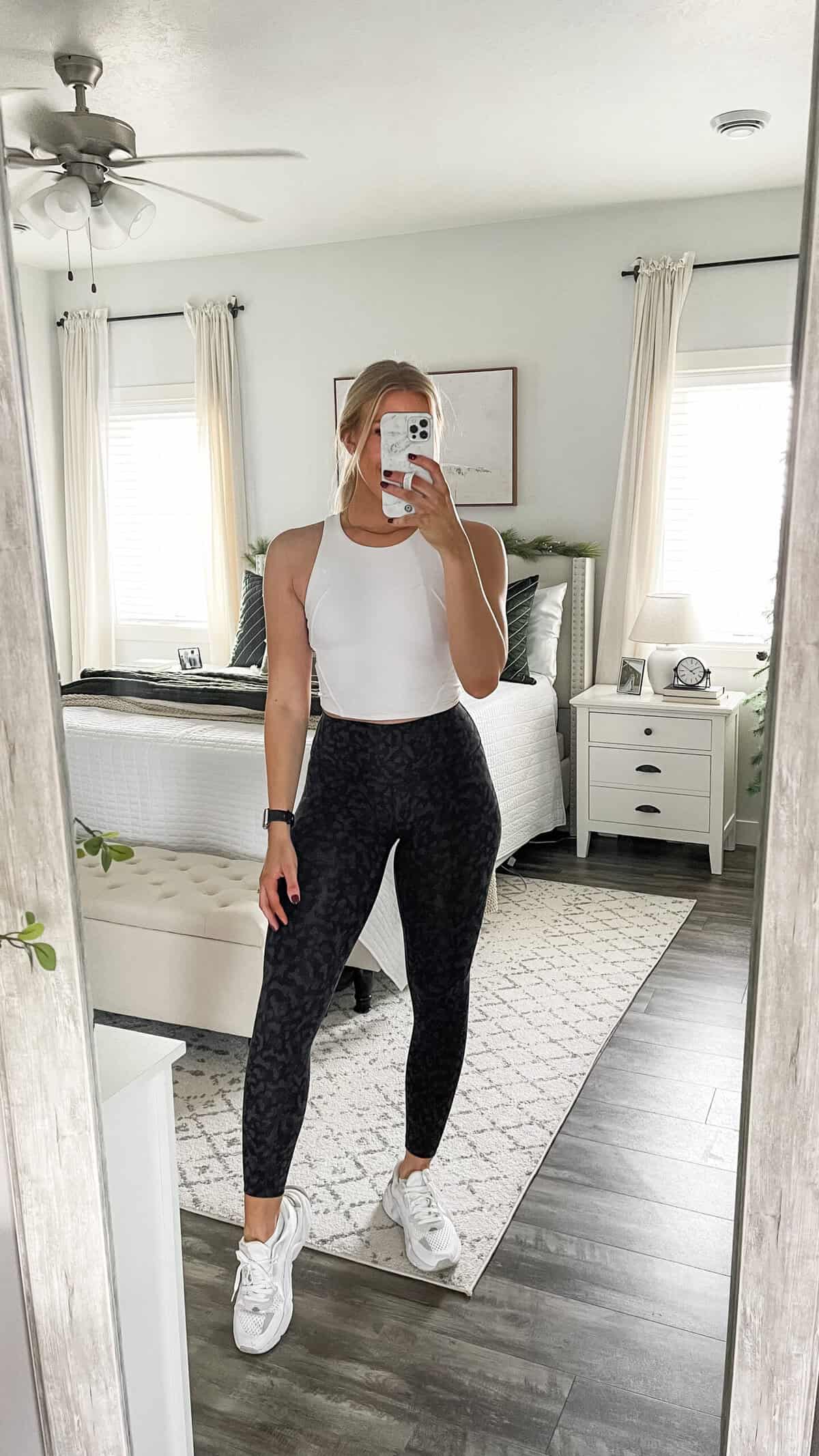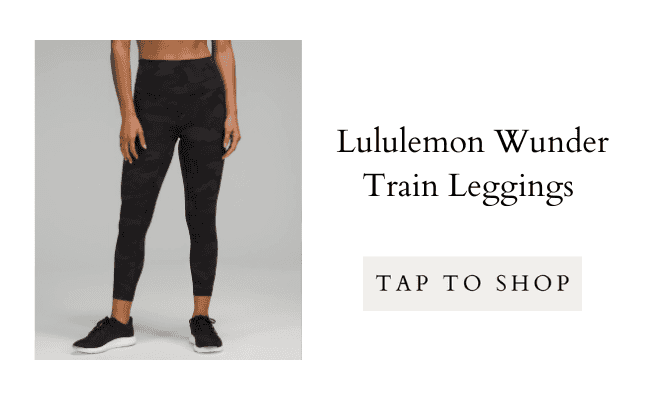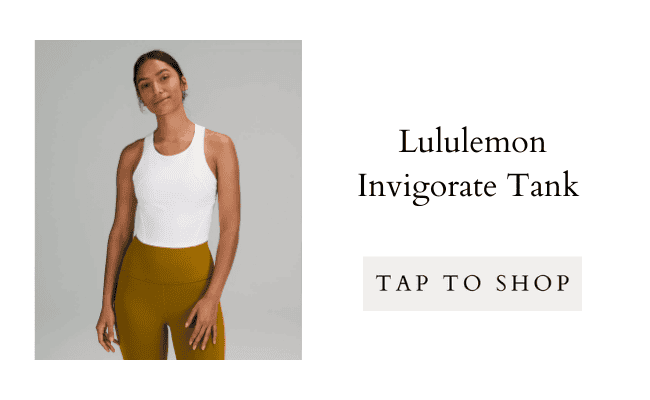 Another set of favorites from Lululemon for me — the wunder train leggings and Invigorate tank top. The Wunder Train leggings are intended for high-intensity workouts and are more compressive and sweat-wicking than Lululemon aligns. The invigorate tank, like the align tank, has a built in sports-bra which is just so easy and convenient! I love wearing this combination for leg days or HIIT/cardio workouts.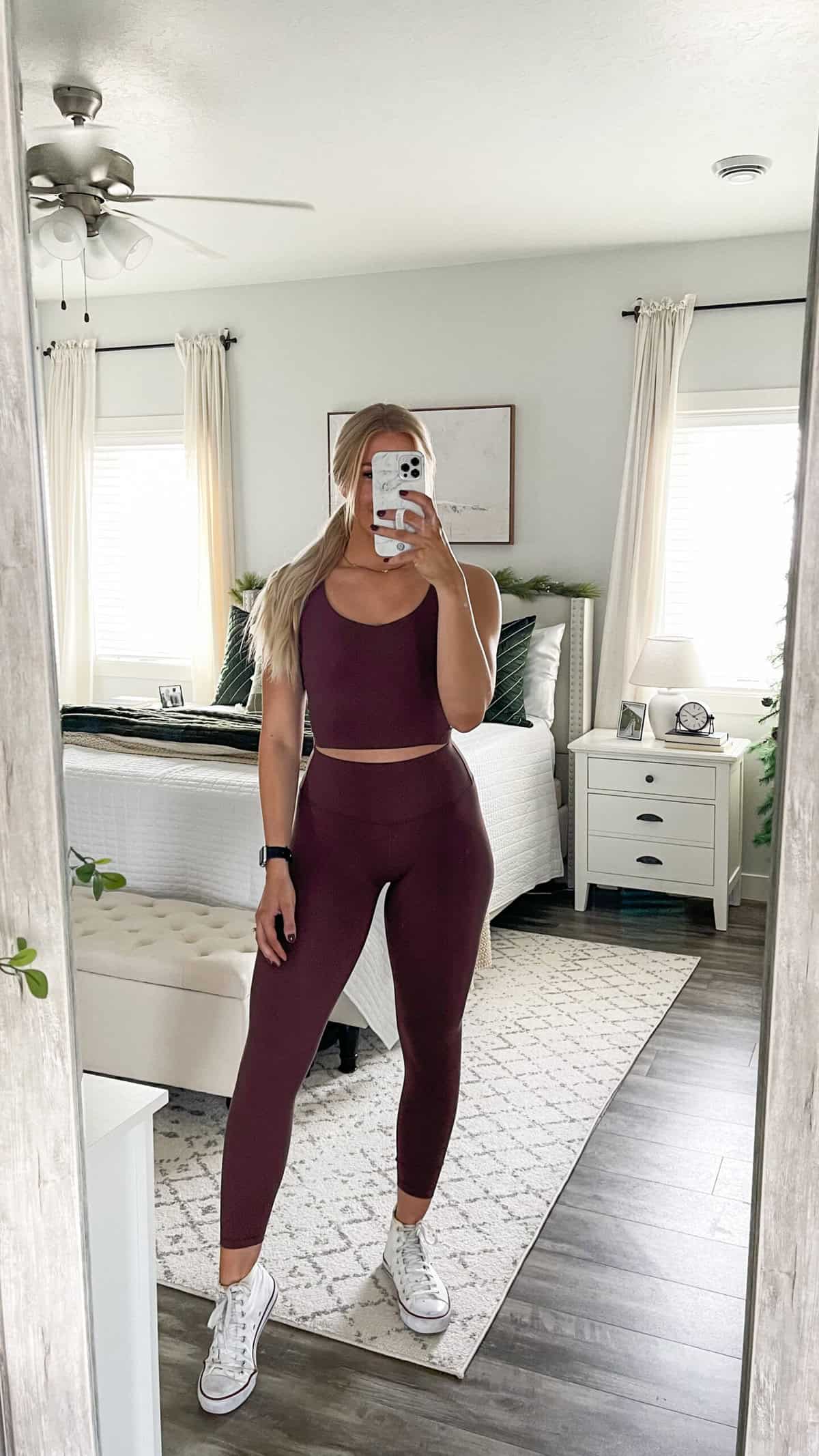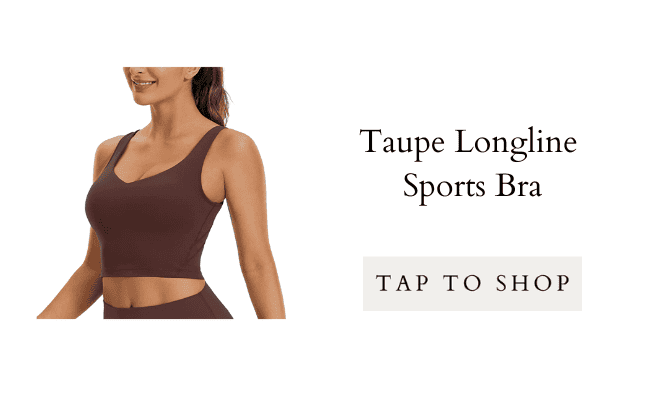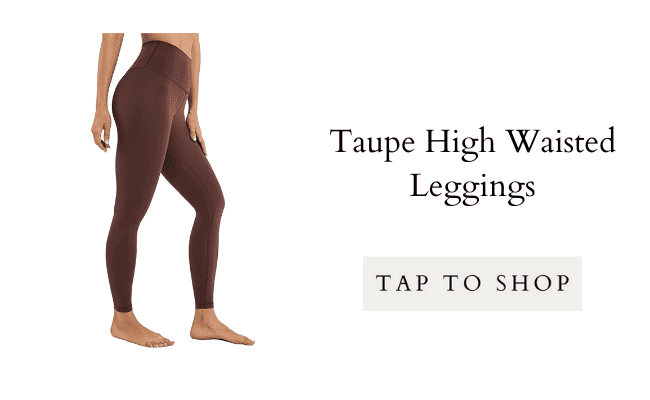 This Amazon workout set is one of my all-time favorites when it comes to Amazon activewear! I love everything I've tried from this brand, and these pieces are just SO soft and comfortable. Very similar to the Lululemon align tank top and align leggings, and a fraction of the price! Definitely going to be adding more colors of this set to my collection in 2023!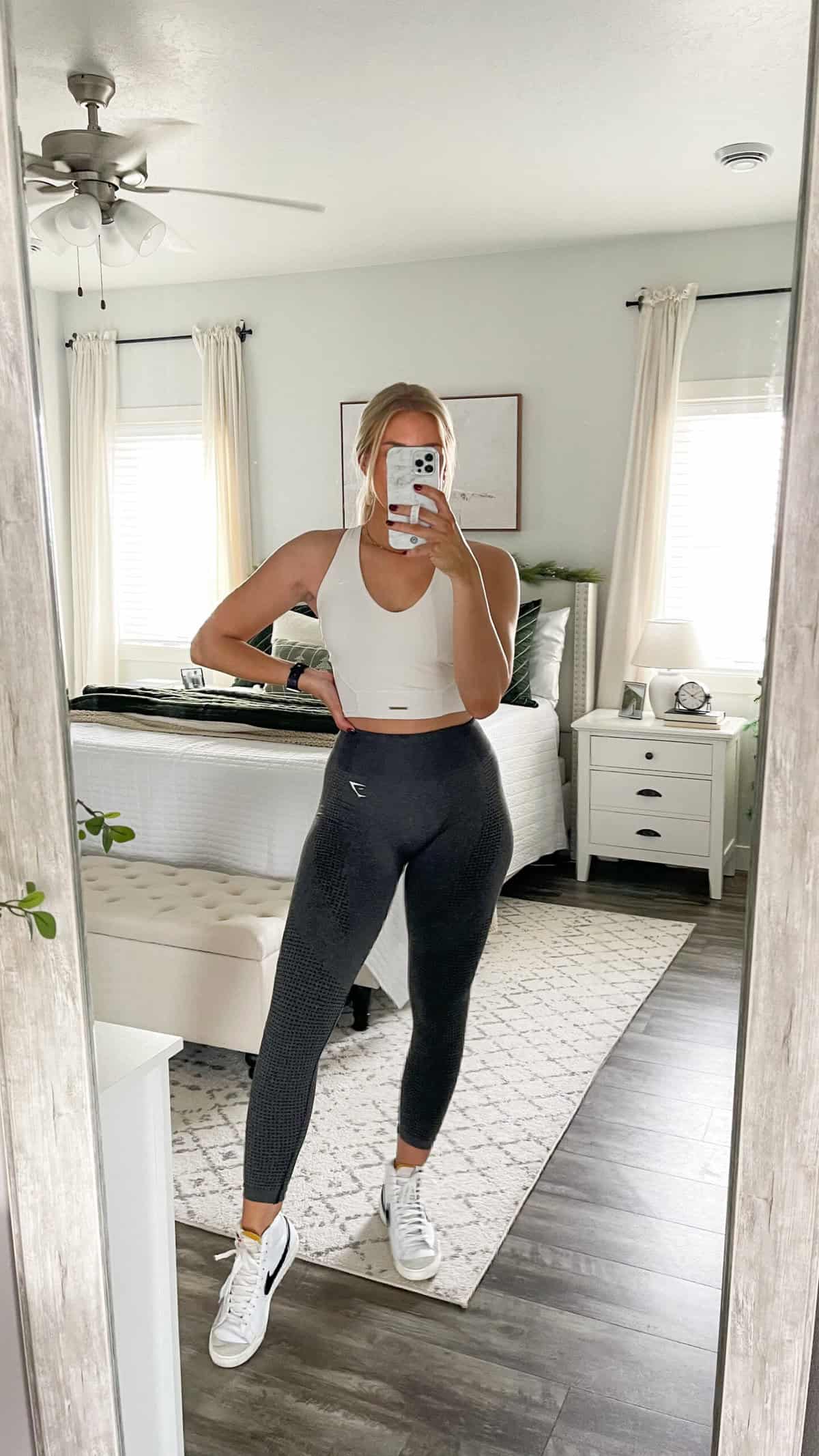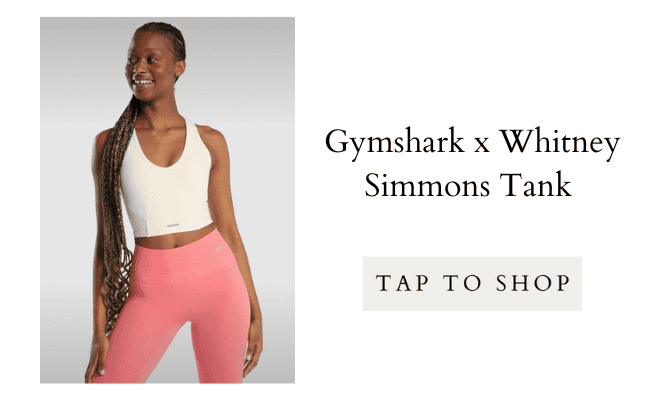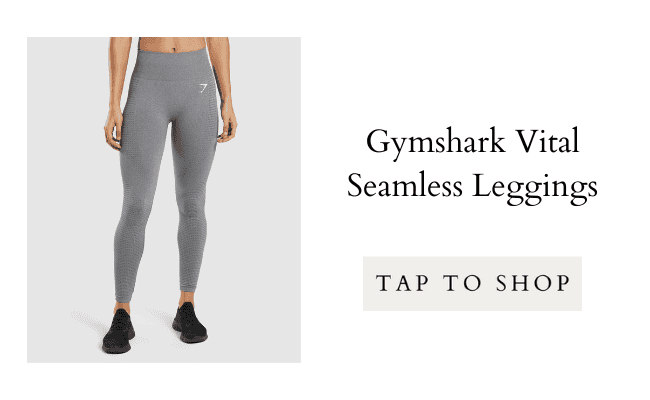 And I can't forget a few of my favorite Gymshark pieces of course! Gymshark was actually the first brand I purchased from when I started going to the gym. I wear the Whitney Simmons x Gymshark tank top and leggings the most, and my next most-worn Gymshark piece would be the vital seamless leggings.
My Favorite Gym Accessories – What's in My Gym Bag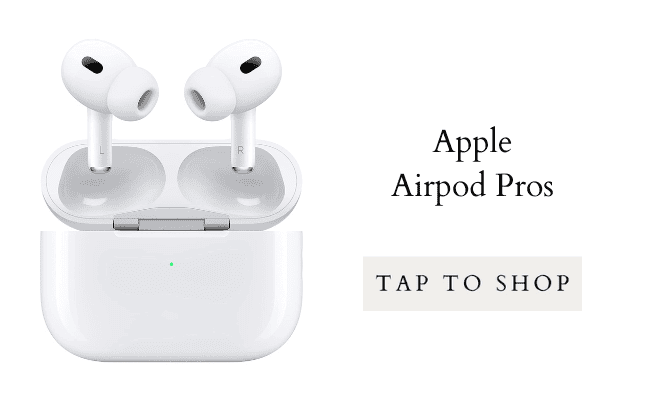 My favorite noise-cancelling bluetooth earbuds!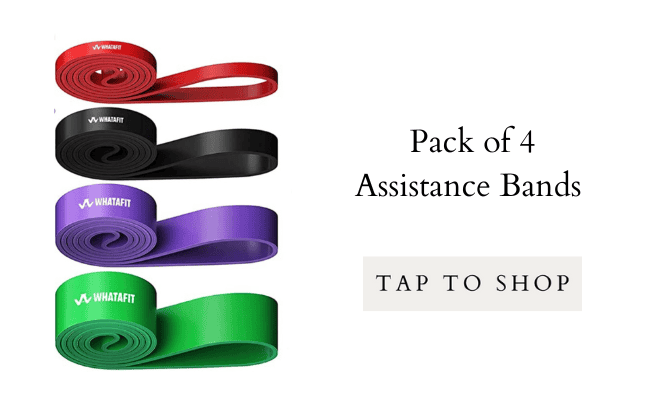 These bands helped me get my first pull-up! They can be used for assisted pull-ups and a variety of other exercises in the gym.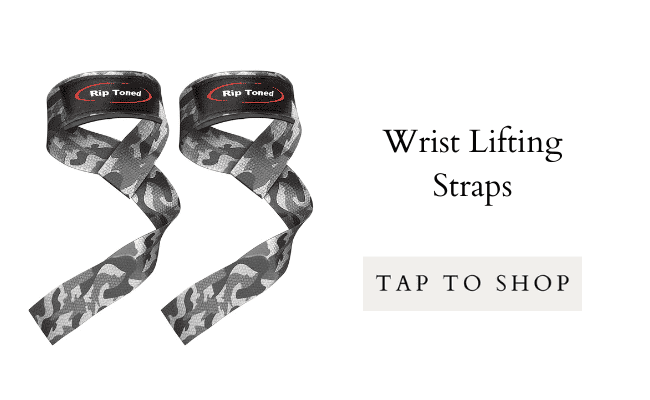 These wrist straps are a life-saver on exercises that I can lift more than my grip strength would allow me to! I use these for deadlifts, rows, and other exercises where I don't want to be limited by my grip strength.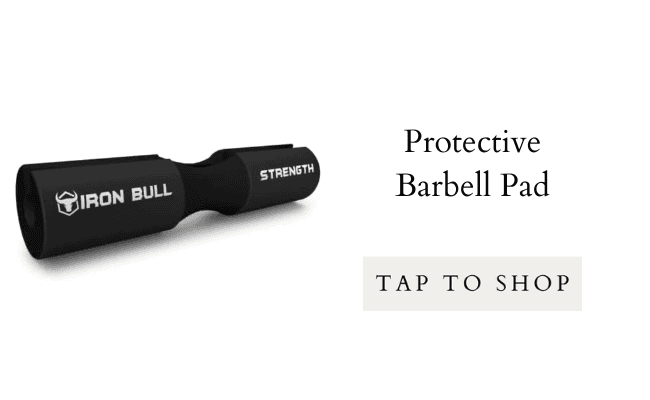 A must-have for hip thrusts! And also great for squats if you find the bar uncomfortable on the back of your neck or shoulders.
I hope this post inspired and motivated you with some new health + fitness finds for the New Year! Thanks for reading!